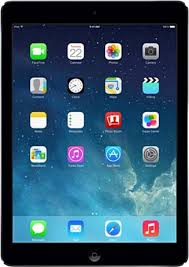 "Child you gave iPad to said first words through device! "Good night mommy!""
This one line email from Fran Held, founder of Mitzvah Circle Foundation in Pennsylvania just popped up and serves as a reminder to all of us of just how much of an impact we can have with modest tzedakah investments. As the summer began, Fran shared the story of a non-verbal nine-year old girl with autism and cerebral palsy. It was going to be a long summer for this youngster and her Mom–no camp would take her because of her hyperactivity and inability to ride on a bus or van. An IPad would help her keep up with her school work and various apps could help with other tasks.
Clearly, our purchase was well worthwhile!