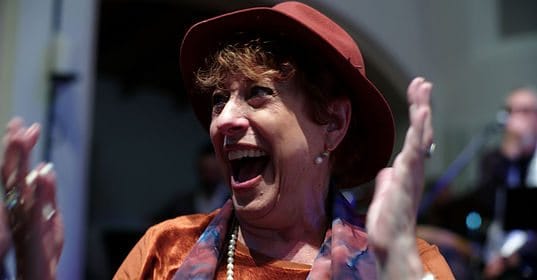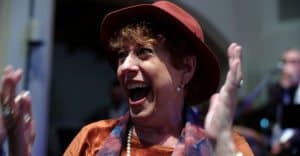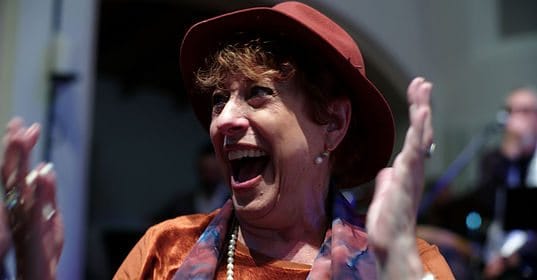 Meeting Carol Rosenstein is a joyful experience. Her lilting South African accent, colorful scarves and deep, deep passion for her newfound work captures you almost immediately.
Carol and her beloved Irwin met the old-fashioned way, before online dating apps became the rage. Carol's ad in a Los Angeles newspaper seeking a possible new mate put her in contact with Irwin, a lawyer, and the rest, as they say, is history.
Several years ago, Irwin developed Parkinson's Disease and then shortly after, dementia. When Carol noticed that Irwin's spirits and energy seemed to rise as he sat at his piano and played familiar tunes, she knew she was on to something significant. In her own words…" music mends minds." Together, Carol and Irwin began Music Mends Minds, a Los Angeles-based organization that promotes music as an alternative therapy to neurodegenerative diseases. The Fifth Dementia Band and its offshoots are now expanding across the country.
Both patients and caregivers derive enormous benefits from the music and the camaraderie created at every rehearsal and performance and we have derived great pleasure in providing Music Mends Minds with a grant to help grow the organization's outreach.
Click on the picture below and follow the link to CNN's moving video on one of their latest CNN Heroes, Carol Rosenstein!