Mentoring Teens to Help Them Succeed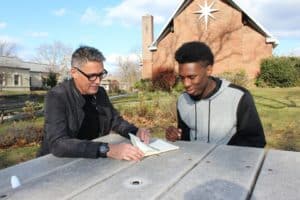 Human connections are the glue that holds us all together, and mentorships are often the most meaningful of all such connections. Paul Muratore spent thirty years as a mentor to troubled youth at a local residential agency and saw the powerful ways lives could be changed with the help of a caring adult.
Blessed with the opportunity to pursue a second career, Paul knew he would focus on mentorship.  Connections has facilitated 68 matches since inception; currently there are 32 active matches, including several young women who were victims of trafficking/sexual exploitation. 94% of these youth are in stable housing and 93% are in either in school or have already graduated. Astoundingly, 93% have had no further contact with the criminal justice system. Paul was on the right track when he began Connections – and so many fortunate young men and women have benefited. Our funds are directed to a new staff position for this lean organization.