Connections Mentor
Mentoring At-Risk Teens to Help Them Succeed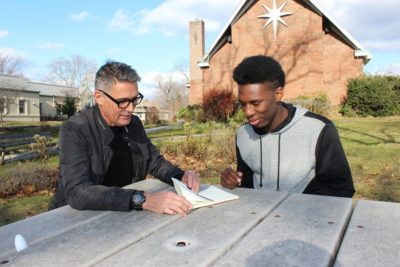 "He was the only adult who really knew me anymore and the only one who wasn't paid to care about me," says Tommy, a teenager in the child welfare / juvenile court system. "He helped me open my first bank account … taught me how to go grocery shopping and helped me learn about health insurance and other adult stuff." When Paul Muratore founded Connections, Tommy's words were exactly what he'd dreamed of.
Paul, a longtime mentor to at-risk teens, retired in 2016 and followed his dream to start a program for kids just like Tommy: kids who've aged out of the foster care or welfare system and are in need of guidance and friendship. Since then, more than 130 youths have established deep relationships of a year or more with their mentors, even throughout the pandemic. Together, they've proven that when someone cares, anything is possible.
Our funds underwrite administrative expenses.
---
Connections Mentor has been featured on our podcast