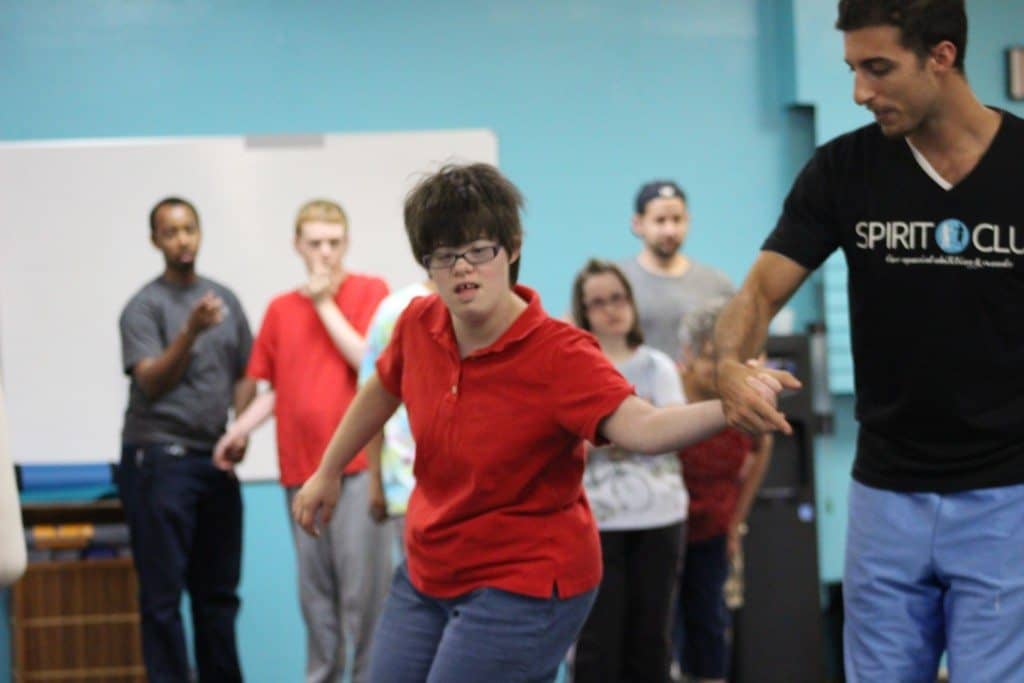 Observing one of Jared Ciner's exercise classes for people with disabilities is inspiring. As the parent of one of the participants commented, "Jared is the Fitness Whisperer." Indeed, he is.
Using his background as a personal trainer and his work as a support counselor for adults with developmental disabilities, Jared began SPIRIT Club so people with disabilities could benefit as others do from regular exercise. Participants and their parents attest to the significant physical and emotional changes—weight loss, mood stability, better eating habits and regular socialization.
Hundreds of people have enjoyed SPIRIT Club's regular group and private classes held in Baltimore and suburban Maryland. Trainers are licensed by the NCAA, and many assistants are former students who continue to enjoy the exercise and the socialization.
It's not surprising that Jared's wish to spread SPIRIT Club's methods to other cities is finally taking hold. He and his supporters hope that eventually the SPIRIT Club curriculum is adopted throughout the country.  Our funds provide scholarships for eligible participants.