Fitness Programs for Everyone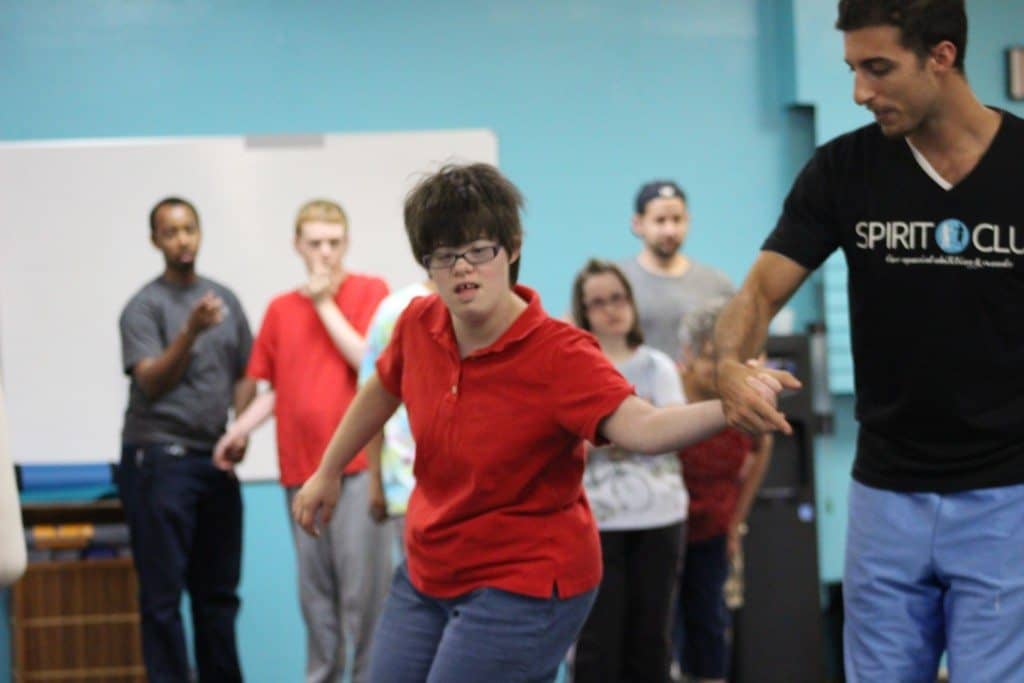 When Betty* first sent her twenty-something son, Judson*, to SPIRIT Club, she never imagined how much he would change in 18 months of weekly exercise sessions. At first, his discomfort in this social setting made it impossible for him to participate for more than ten minutes. Today, he participates in full sessions, sometimes even leads the exercises and⎯perhaps the most significant outcome⎯has lost more than 20 pounds.
For Jared Ciner, founder of SPIRIT Club, Judson's success was just what he had hoped for. After graduating from college with a degree in psychology, Jared began part-time work as a support counselor for developmentally disabled adults, while he pursued work as a personal trainer. When he learned that his clients exercised far less than those who are able-bodied and also were 58 percent more likely to be obese, Jared began SPIRIT Club, which offers health and fitness programs for people with developmental disabilities, including autism and Down Syndrome. In addition to the benefits of regular exercise, participants gain social skills and learn healthy eating habits.
Now operating only in suburban Maryland, Jared hopes to see SPIRIT Club programs throughout the country. Our matching grant will help with start-up costs for an expanded effort; we look forward to hearing about more successes like Judson's.
*a pseudonym