SPIRIT Club Foundation
Building Strength and Confidence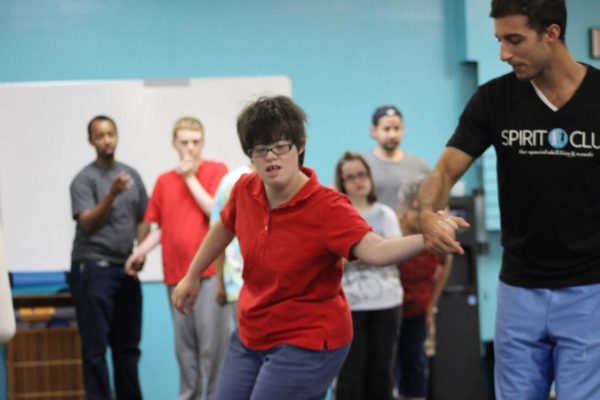 There's a fitness club in Maryland that's not your usual corner gym. At SPIRIT Club, individuals with physical and developmental challenges are lifting weights, doing aerobics, and working with personal trainers in a space that embraces diversity and inclusion.
SPIRIT (Social-Physical-Interactive-Respectful-Integrated-Teamwork) Club Founder Jared Ciner merged his fitness background and experience working with people with special needs to open SPIRIT Club in 2013. He later established SPIRIT Club Foundation to ensure that physical health and socialization is accessible to members of a too-often marginalized population, and to advocate for their visibility and accommodation.
"We have to understand that every person is an equal human being who deserves the same respect and opportunity as anyone else," Jared says.
Our grant funds scholarships for a swimming program, and for technology allowing virtual participation in fitness classes during the pandemic and beyond.
---
SPIRIT Club Foundation has been featured on our podcast
Episode 20: Workout Time! Building Confidence and Strength for Individuals with Special Needs