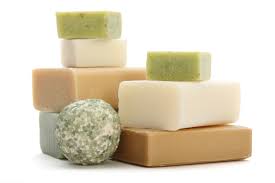 This morning, as I went back and forth on the "news of the day" in emails with Jeannie Jaybush, founder of Seattle's Baby Bank, her words resonated particularly loudly and certainly echo what we hear from other grantees like Jeff Feingold from Hope and Comfort, Dana Marlowe from Support the Girls and Fran Held of Mitzvah Circle Foundation.
Please consider Jeannie's thoughts as we enter this season of Thanksgiving; a season where far too many vulnerable people struggle to find reason to be thankful…
…The Baby Bank has had a huge upswing in requests for what the nurses are now calling "personal needs support" Laundry detergent, toothpaste, deodorant, tampons, and, especially for the Moms with newborns, the overnite sanitary napkins…Food banks don't handle any of this kind of thing & basic hygiene is critical for maintaining any kind of good health. The lack of just a bar of soap can usher in the illnesses that are so easily preventable. Chronic homelessness has made this a constant problem for the nurses. (Laundry detergent we managed by getting the detergent that is packaged in what they call "pods" and splitting them up in to zip-locks of 6 so that people don't have to carry a bottle of laundry detergent with them all over the place.) Women with newborns can't possibly be expected to properly care for a newborn if they can't manage to take care of themselves post-delivery. The horror stories still arrive about women lacking sufficient soap & sanitary napkins. (Stuffing your undies with newspaper should have died out in the 19th century & here we are in the 21st & it still happens!!!) So, the Baby Bank does a lot of supplying the clinics with the hygiene basics. Some are the hotel samples, but families with several kids need more than hotel samples can address reasonably. Kids donate the sample toothpaste from their dental checkups. Hotels will recycle their towels & sheets to charity if you ask them & pick them up. The list goes on & on. Sometimes I don't even realize that I'm doing it. Guess I've been doing this a long time…
Some of the scenarios Jeannie describes are unpleasant and may make us cringe in horror and disgust but–they are all truthful and representative of how some people live today. Please help us help Jeannie and all of our other Good People working to keep people from falling off the edge.